Talk's mission is to design, study, and advocate for best practices that empower young adults to make informed, responsible choices about their relationships and sexual health.




We live in a sex-saturated culture, but the topic is rarely discussed openly, let alone effectively.
Many parents find discussing sexuality with their children a daunting and awkward prospect.
Existing school-based approaches to sex ed are failing kids, emphasizing rote information over practical knowledge and skills that can be applied in the real world.
Teens lack the knowledge and support they need to make good decisions and keep themselves safe.
USA ranks highest in teen pregnancy, unintended pregnancy, abortion & sexually transmitted infections (STI) among all 1st world nations
of American women will experience rape, physical violence, or stalking in their lifetime
of U.S. pregnancies to 20-29 year olds are unplanned
Every 3 seconds a new STI is contracted in the U.S., that's 20 million new cases annually
Only 13 States
Require Medically Accurate Sex Education
Most parents don't know what to say, how to say it, or where to start.
Media messages, pop culture assumptions, and peer norms dominate as teens form their understanding of sexuality.
Peer and cultural pressure lead to a disconnect from one's own beliefs and values.
No information and bad information lead to uninformed decision making.
The absence of healthy relationship frameworks leads to poor relationship choices.
Silence and shame lead survivors of sexual abuse and violence to suffer alone.
Talk is preparing the next generation of sexually healthy adults. 
We are redefining conventional notions of how sex ed should be "taught" and what it means to be "at risk" for making poor decisions about relationship and sexual health.
Chat Fiction:

Increasing Access
Information young people need and deserve
For twelve years, Talk has provided its innovative approach to sex education to more than 12,000 teens and parents in classrooms across Western Pennsylvania… But we wanted to do more. To put our tried-and-tested content into even more hands, Talk created a virtual approach using interactive stories spanning dozens of topics, housed on an easy-to-navigate platform. 
Talk is launching CampusChat, a chat fiction, text-based story platform in the spring of 2023.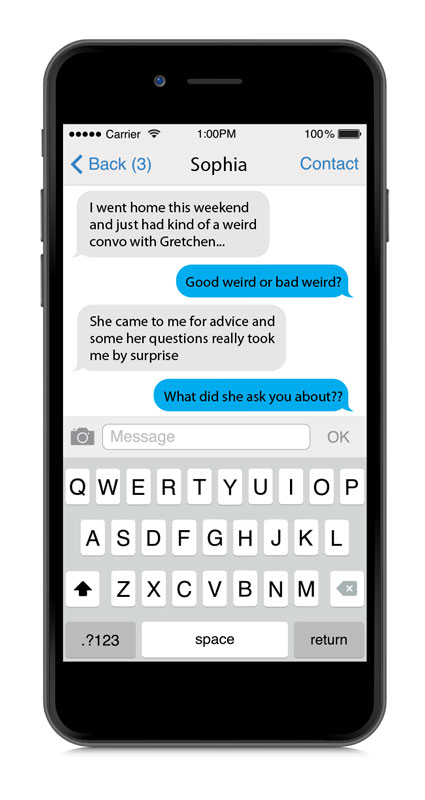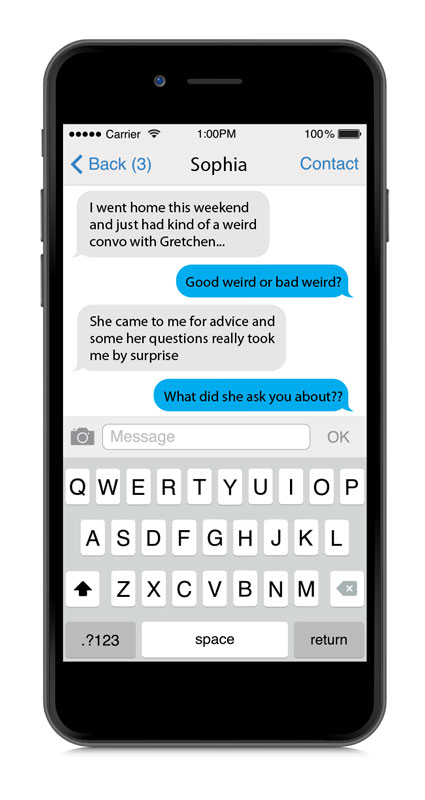 If you think teens and young adults deserve more, or you feel unprepared to talk with your children, support Talk's mission today to help teens and families get the support they need and deserve.